FAMILY VALENTINE'S DANCE
The annual Vincennes Parks Department Family Valentine's Dance will be Saturday, February 17th, at Green Activities Center on the Vincennes University Campus from 6PM-8PM.
There will be great music, dancing, snacks, prizes, photo-booth and plenty of fun!  This event has turned into one of our favorite activities and always draws a large crowd!
We would like to thank our sponsors: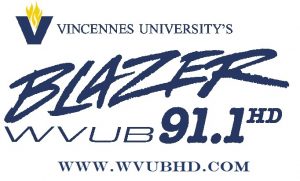 READ FOR THE BEACH
This program is for elementary students in the VCSC & Flaget to encourage them to read more books this semester.  Each of the grade schools will be in charge of setting up reading goals.  At the end of the semester the Vincennes Pars Department will hand out certificates to students who meet the requirements plus have a POOL PARTY at Rainbow Beach Family Aquatic Center! (TBD)
So get out there and READ!!!
KIWANIS/VPRD CITY-WIDE EASTER EGG HUNT
GREGG PARK ENCLOSED SHELTER HOUSE
MARCH 31ST, 2018
REGISTRATION 10AM
EASTER EGG HUNT 11AM